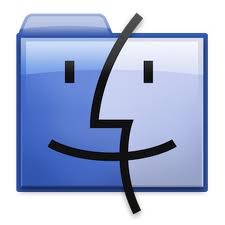 TotalFinder 1.4 – Adds tabs, hotkeys, and other tweaks to the Finder.. (Shareware): "
TotalFinderadds tabs, hotkeys, and other tweaks to the Mac OS X Finder in OS X 10.7 and 10.8.
Implemented features:
Tabs like in Google Chrome! (read more)
Add a dual-panel mode (like in good old Norton Commander)
Make Finder available system-wide on a hot-key (like Visor)
Stop creating .DS_Store litter (read more)
Show the folders always on top (read more)
Future goals:
Add a better keyboard shortcuts (for keyboard-oriented freaks like me)
Enable a cooperation mode with Terminal.app (for command-line lovers)
Add user friendly MacFUSE support
And what about better git/svn/hg integration?
Version 1.4:
New
Fixed compatibility with Finder 10.8 under Mountain Lion (GM).
Compatibility with Finder 10.7.5 (OS X update 10.7.5).
TotalFinder binaries are signed to make Gatekeeper happy.
Added Mongolian translation by Tulga Gandavaa
Removed
Removed support for Finder 10.6 under Snow Leopard.
Improved
TotalFinder should feel much more responsive. I have optimized tab rendering, dragging and window layouting. Also some old windowing problems should be history.
Prevents visual artifacts during Expose.
New 'Switch Active Panel' item under Window menu => allows remapping OPT+TAB shortcut
xBetter performance of Visor sliding.
Paths in tabs are truncated from the left (again).
Fixed
TotalFinder tabs render nicely on Retina MacBooks
Visor auto-slides down when Finder loses active status. This should fix unreliable sliding historicaly based on losing keyboard focus .
No ghost windows after restarting (when Visor was pinned and up before restart).
Prevent frozen Finder windows under Mountain Lion
Fixed a possible crash during TotalFinder shutdown
Fixed misplaced Dropbox overlays in Icon View under Mountain Lion
Fixed a crash when releasing a dragged tab
Prevent crashes when dragging tab icon out as a new tab .
Constrain Visor's height to available screen space .
Fixed uploading of crash reports via CrashWatcher.
OS X 10.7 or later
"
(Via MacUpdate: Recent Mac OS X.)